Crunchy cups
8
easy
25 minutes
Print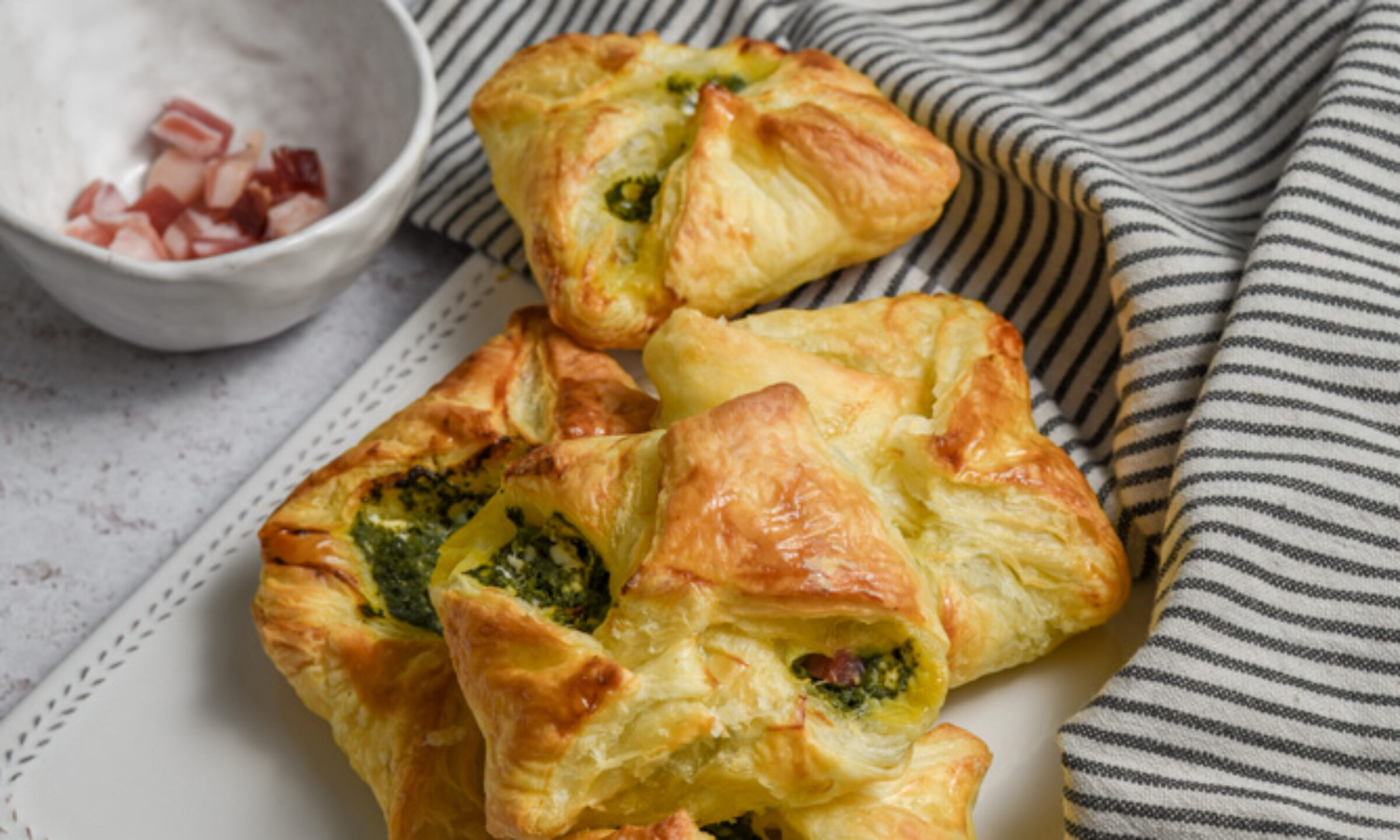 Ingredients
Ready-made puff pastry
500 g spinach
250 g young cheese
Salt, pepper
100 g Belje Baranja bacon
Egg for brushing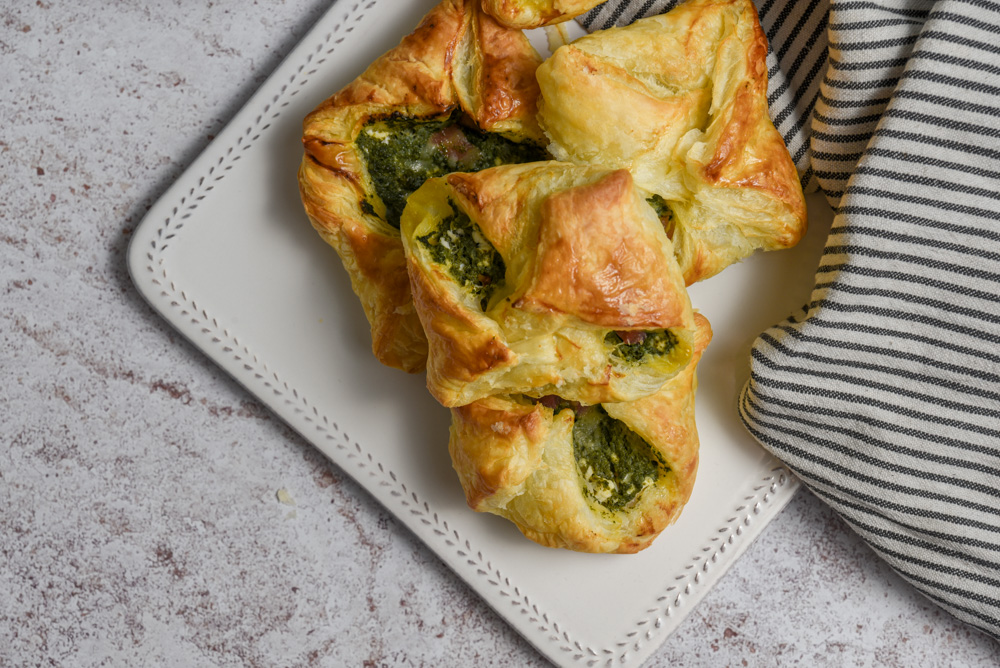 Preparation
Briefly blanch the spinach in boiling water. Drain and finely chop. Add young cheese and season with salt and pepper.
Dice the bacon and add part of it to the mixture.
Preheat the oven to 180 °C. Cover a baking sheet with baking paper.
Cut the puff pastry into 8 equal pieces.
Place a tablespoon of the filling in the centre and add a few pieces of bacon.
Brush the edges with beaten egg.
Fold the edges over and bake for about 15 minutes or until the pastry turns golden brown.